A beautiful American piano teacher and a British IT consultant meet, fall in love…and sail off into the sunset together <3  Below are some teasers from bride Katrina and groom Jashan's wedding day in Gloucester: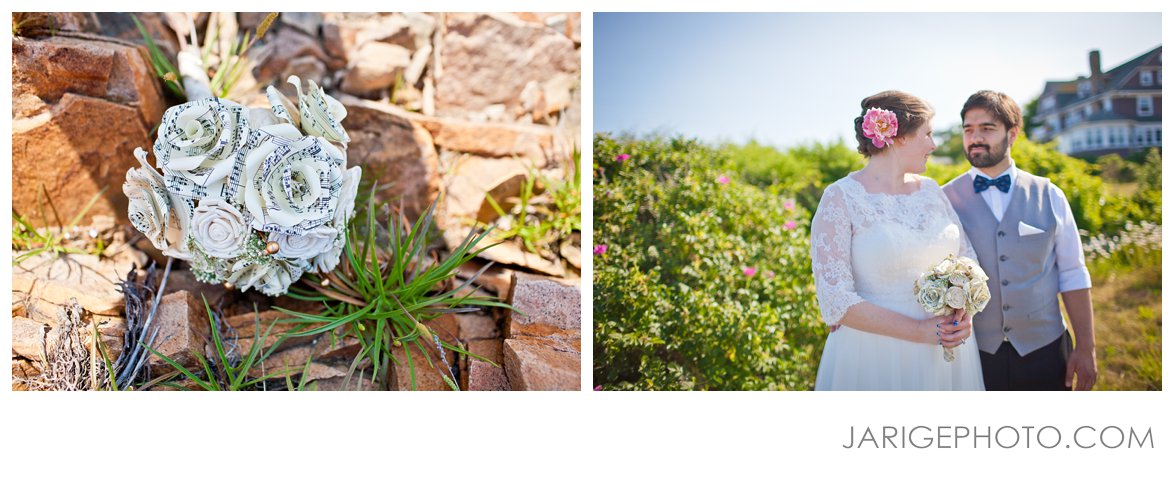 Bride and groom had adorable matching paper bouquet and boutonnieres, made from sheet music.  A nod to Katrina's love of music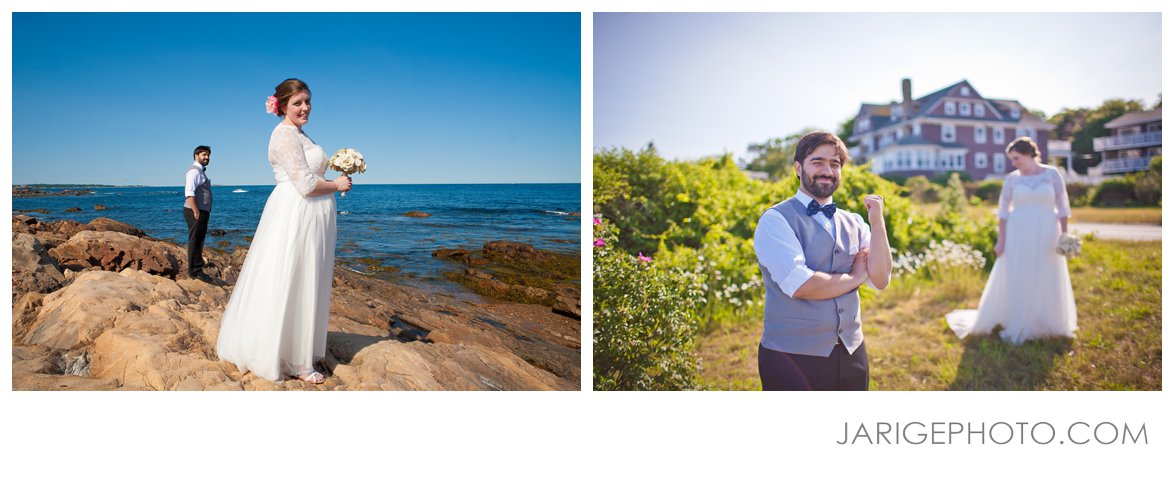 The weather in Gloucester couldn't have been more perfect for this summer wedding!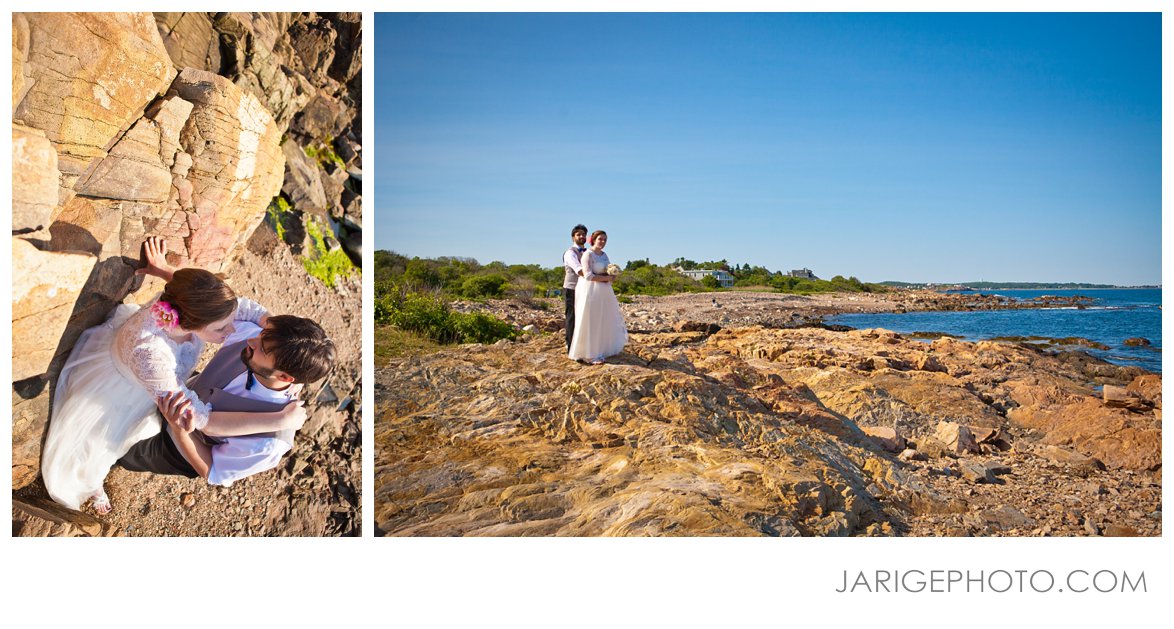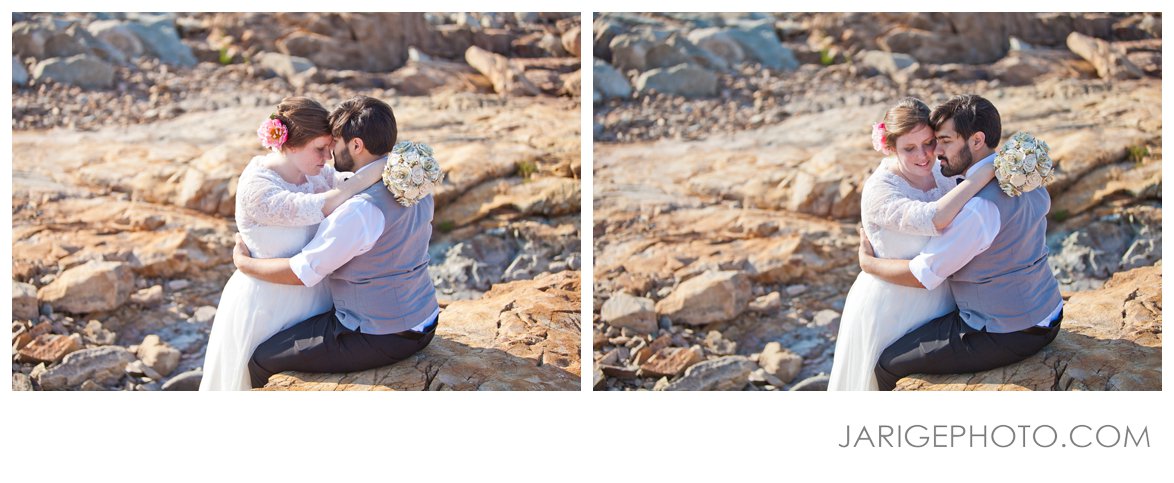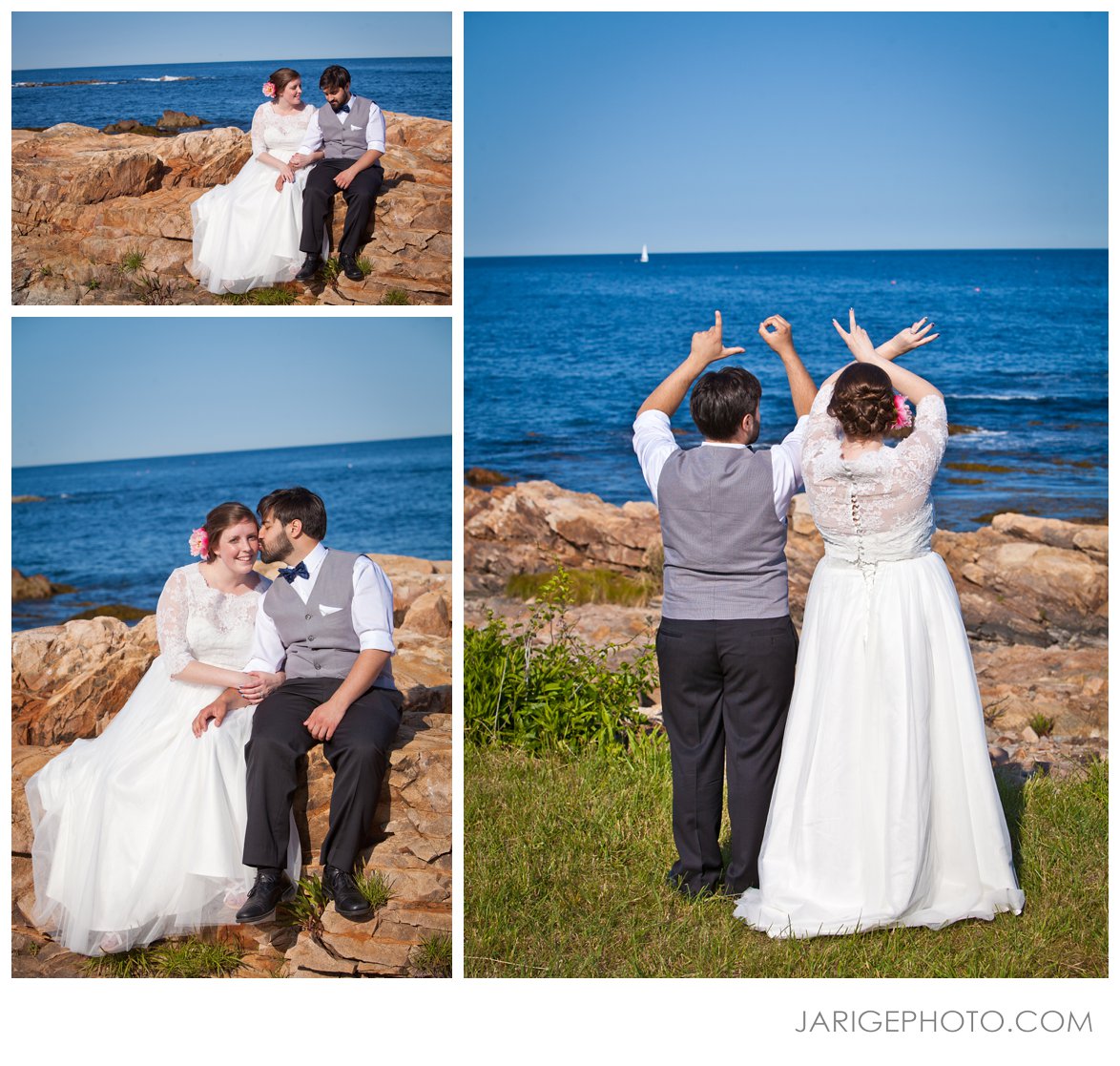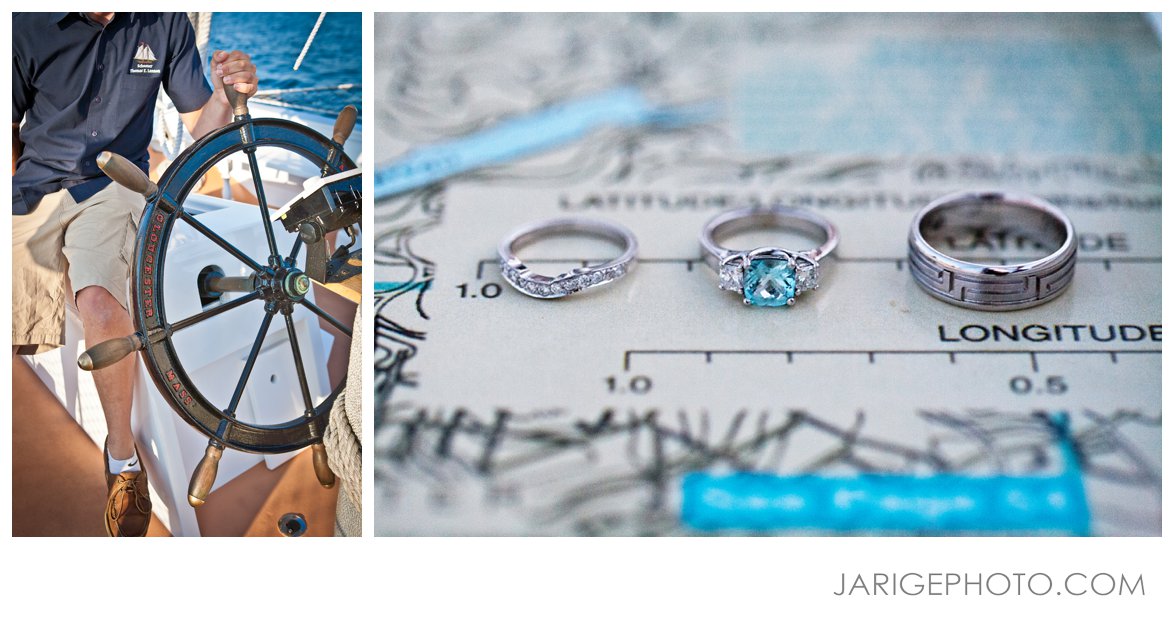 The actual ceremony took place aboard the Thomas E. Lannon Schooner Yacht, leaving out of Gloucester Harbor: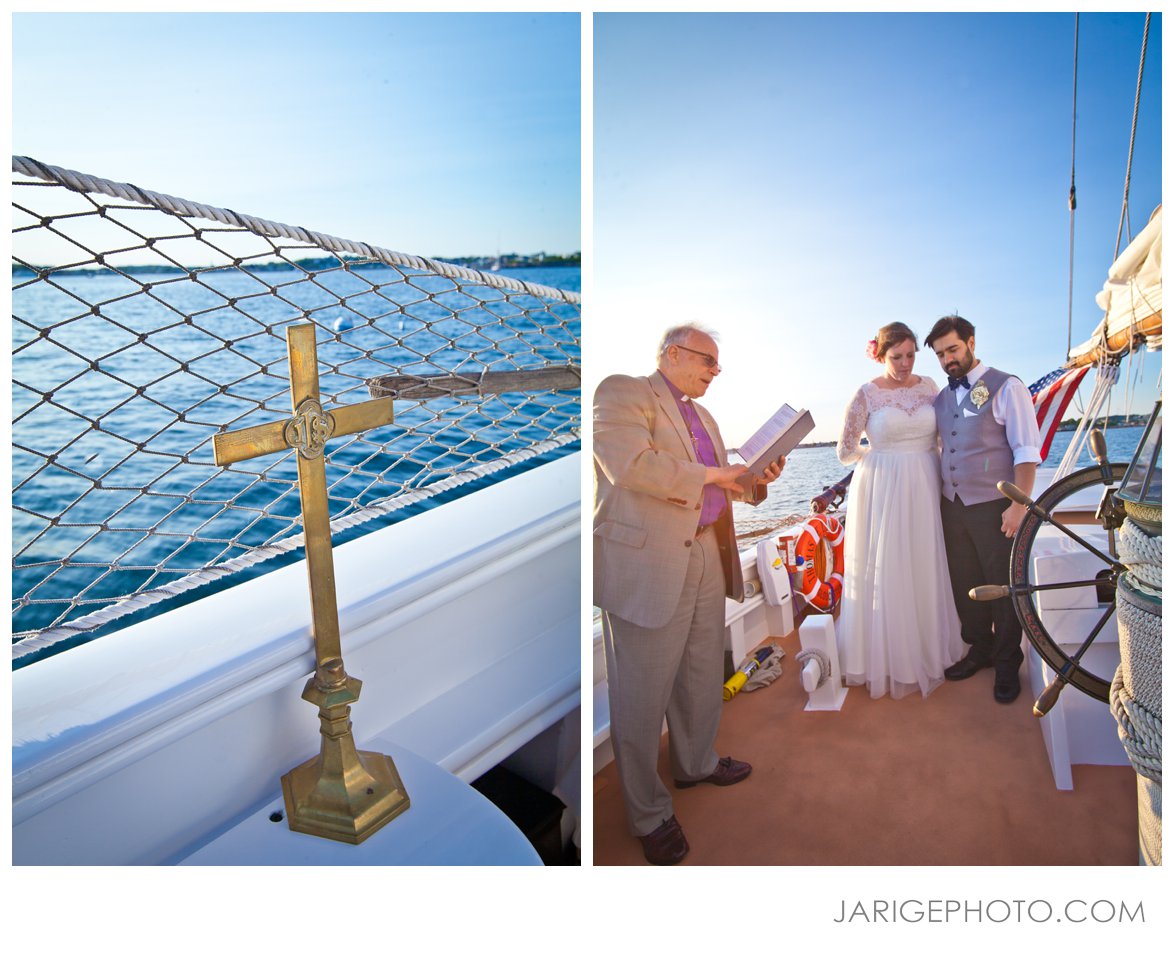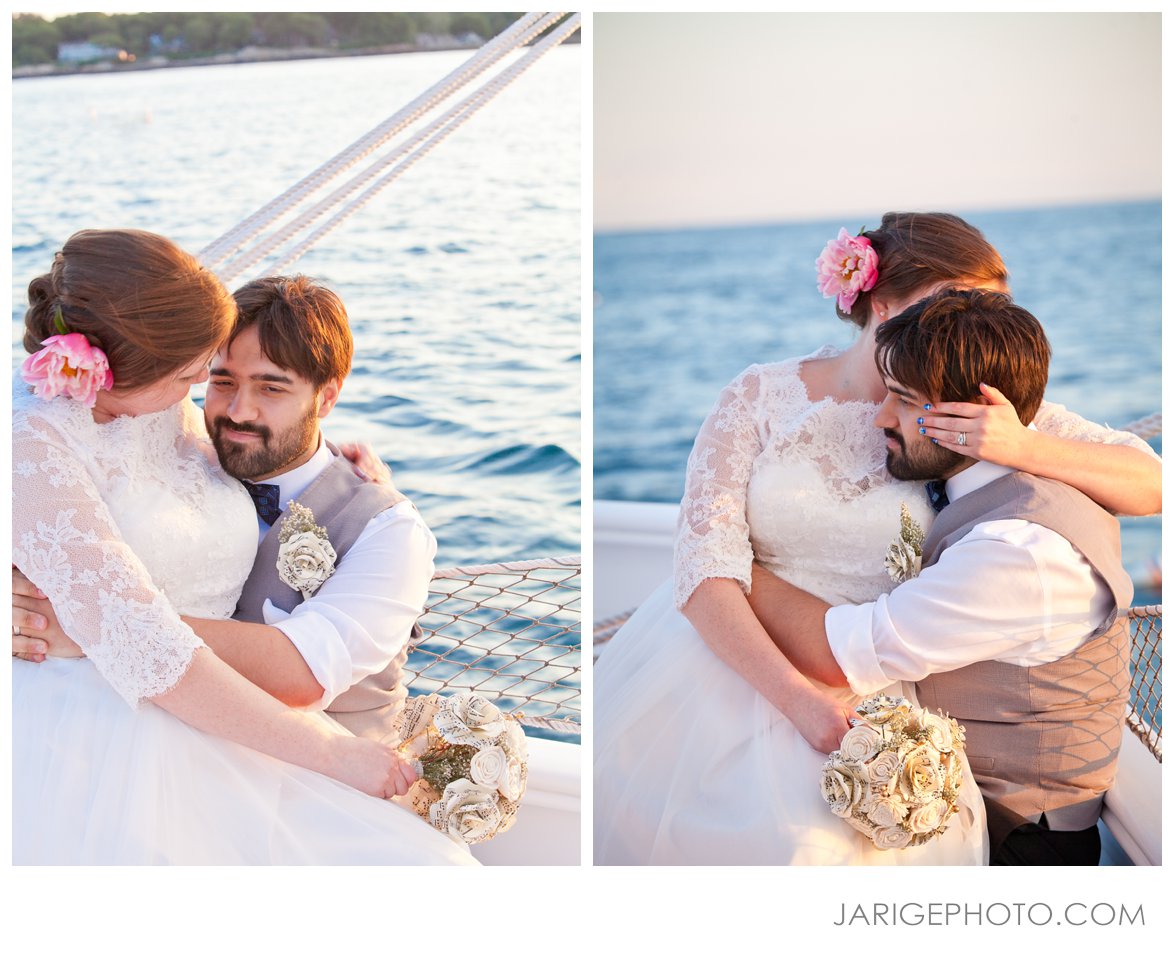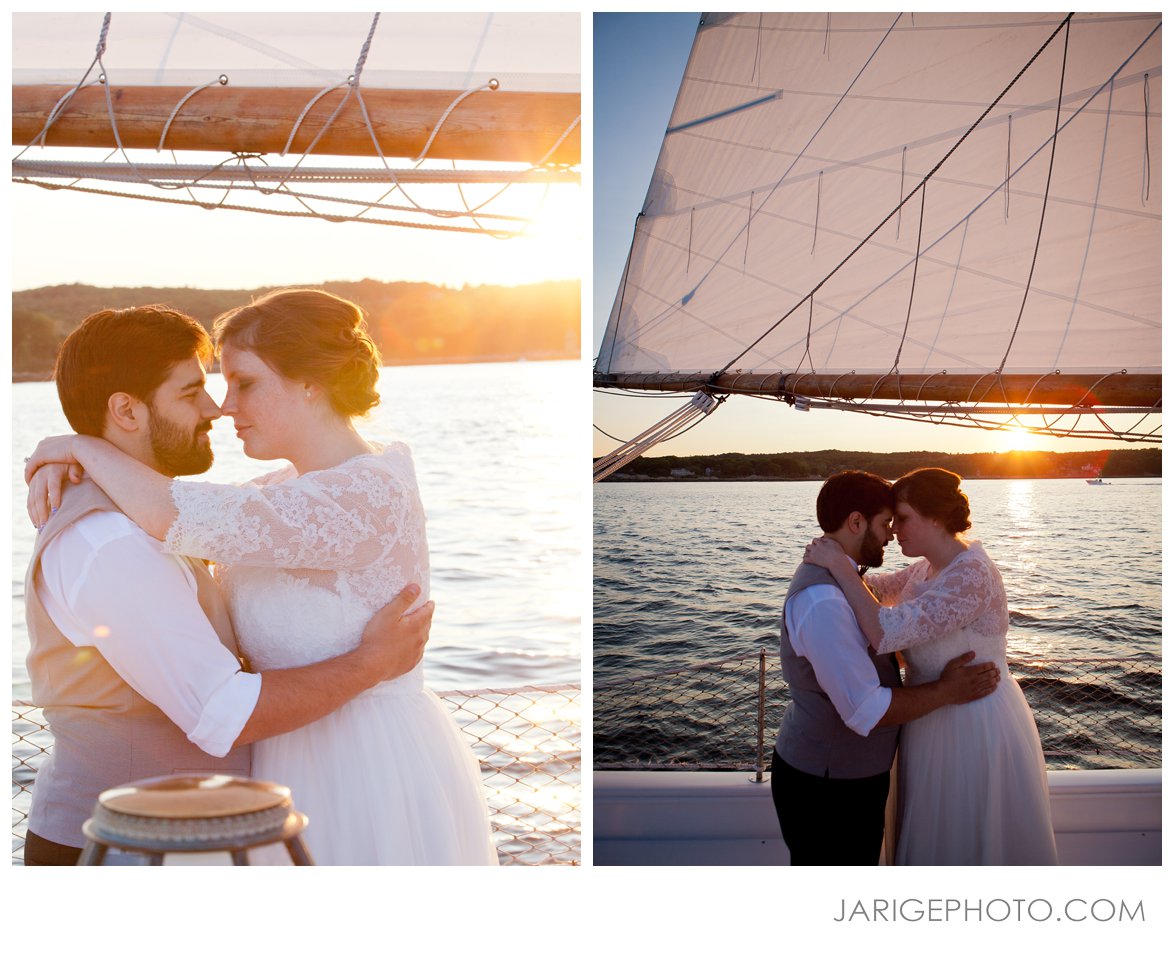 We were treated to a gorgeous sunset, before returning to shore….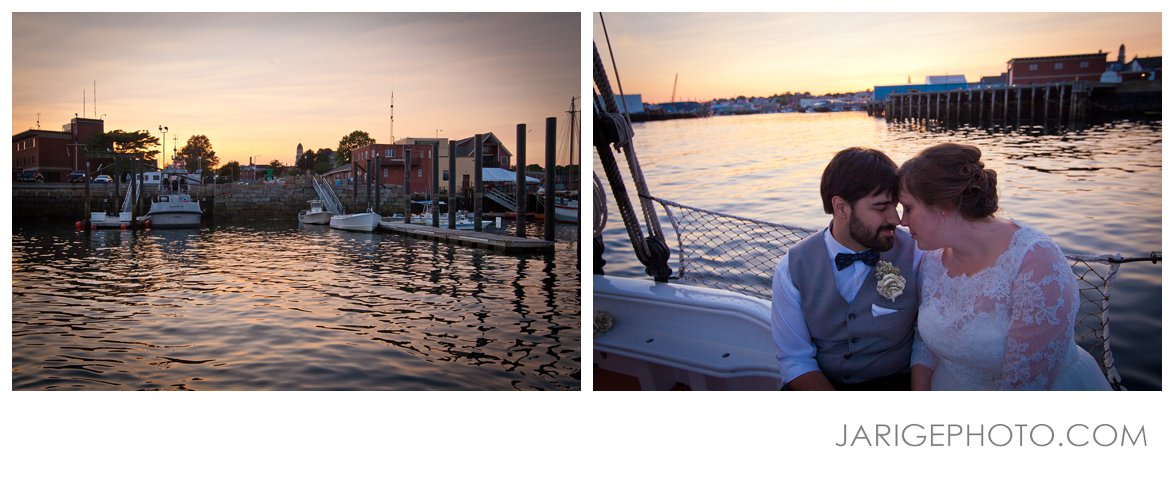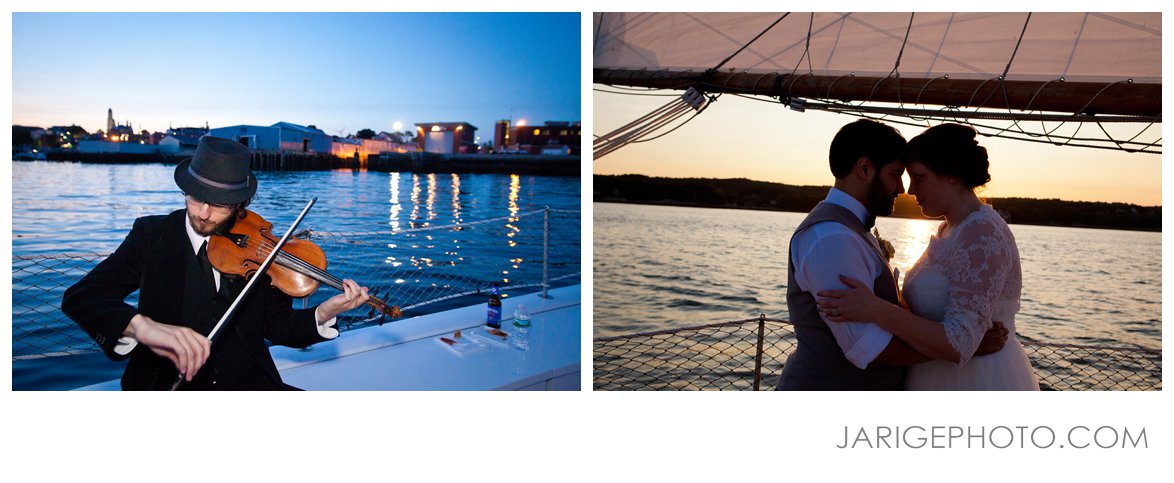 Check back for more highlights from Katrina and Jashan's big day!